10 Questions with Entrepreneur Ashley Savage
We're a little over half way through the month and almost done with my 10 Questions series, where I interview Back owned businesses at different stages in their career, asking them the same questions. Today, I'm interviewing entrepreneur Ashley Savage, owner of CoverdNCrochet and P.O.U.T. Lip Lacquer. These are her answers.
1. What is your business, and how did it come to be?
I currently have 2 businesses: CoverdNCrochet, where I make crochet garments, accessories and some home decor items; and P.O.U.T. Lip Lacquer.
I learned to crochet when I was 13yrs old from a nice lady, friend of the family. Then years later I picked it back up as a means of therapy after a near fatal car accident.
I also just dipped a toe in the cosmetics business and launched a line of lip gloss called P.O.U.T. Lip Lacquer. The acronym P.O.U.T. stands for Perfecting Our Unique Talents. I was making lip gloss and lip scrubs with my nieces (I have 8 of them), and I just so happened to run across some videos on YouTube and saw that people actually sell the lip gloss they make. So I said to myself, "Ash you can do that." So I wrote down a check list and for 60 days I went through the list, checking everything off, and I launched Jan. 15th.
2. What's your proudest moment so far?
Just having the courage to take the leap with both businesses. When you want to start something of your own, there are a lot of people that'll try to discourage you from doing so because they only see what could go wrong. Most people say, "What if you fail?" And I always ask myself, "What if I fly?" Then I get right to work on my written plans.
3. Do you notice any specific struggles or issues due to your business being Black owned?
I've noticed that a lot of people have some sort of stigma with Black-owned businesses, and unlike our white counterparts, people that have been successful in the same field or market are not willing to help anyone else. They have this terrible mindset and they think that if they help the next person, I'll take away from their business.
4. Who would benefit most from your business?
My children. The pandemic has hit a lot of families pretty hard and no matter how bad this thing gets, the landlord still wants the rent, and I have to keep the lights on and the bellies full. I work for the State of Arkansas, barely making ends meet. So the rest has to come from somewhere. I'd do anything for my kids. So why not work for them too if I'm going to work everyday for somebody else?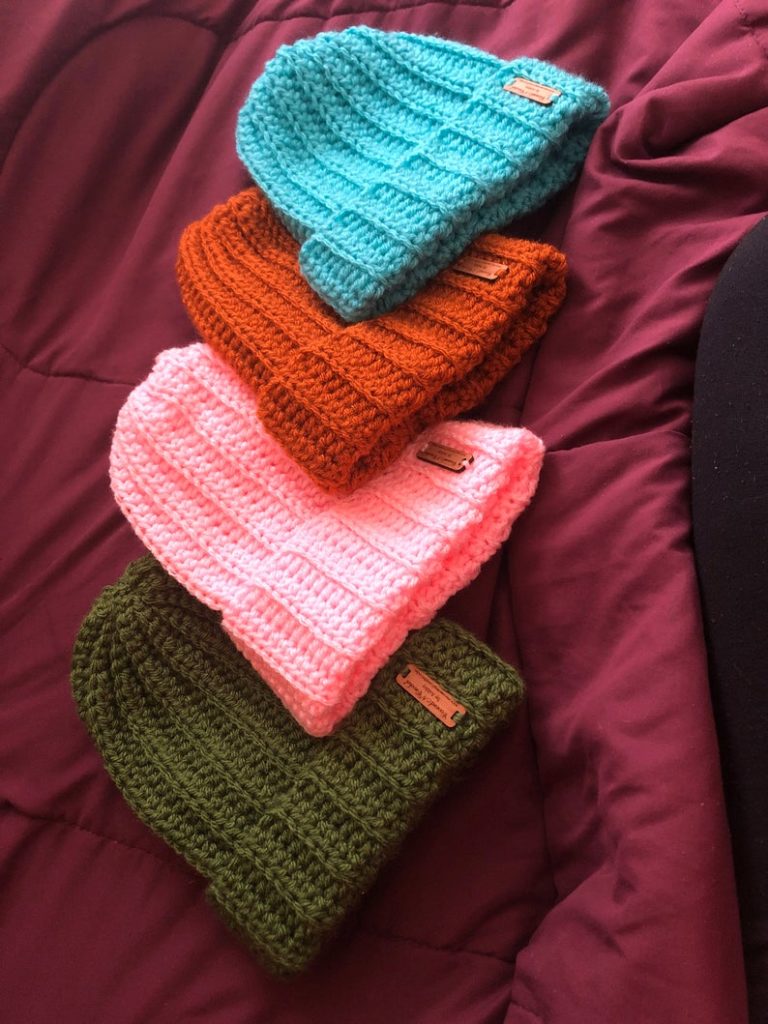 5. Do you have someone you look up to in the professional world? If so, who and why?
Yes and no.
No because I actually look up to my parents. They have always been hard-working people and no matter what the odds were against them, they made sure that we didn't go without.
Yes, I look up to Raynell Stewart, aka Supa Cent. I started following her long before the multimillion dollar cosmetic line. I followed her on YouTube and watched crazy story time videos. She started her business with just a plan and now look at it.
6. Since it's Black History Month, what Black icon do you relate to most, be it a civil rights leader, celebrity, etc.?
I really can't pick one individual. I have the determination so many people had before me. The drive to keep going when someone tells you or makes you feel undeserving.
7. What's your next goal for your business?
I'm currently working on Spring/Summer swimwear for my crochet business and I have a gloss collection in the works for Women's History Month In March as well as selling other items donning my logos.
8. What's your most popular item?
Right now my most popular crochet item is leg warmers and my most popular gloss is actually my signature gloss called Perfect POUT.
9. What's one non-monetary way someone could support your business right now?
Just like and or share the posts pertaining to my business on Facebook here and here. The more exposure I can get the better..
10. How can we shop with you?
I have a shop on Etsy, www.etsy.com/shop/CoverdNCrochet, and you can purchase my vegan, cruelty free lip lacquer at www.poutliplacquer20.com.
Thank you so much Ashley for participating in this series! Thank you all for reading and getting to know Ashley and her story. Please go to both of her sites to show your support!