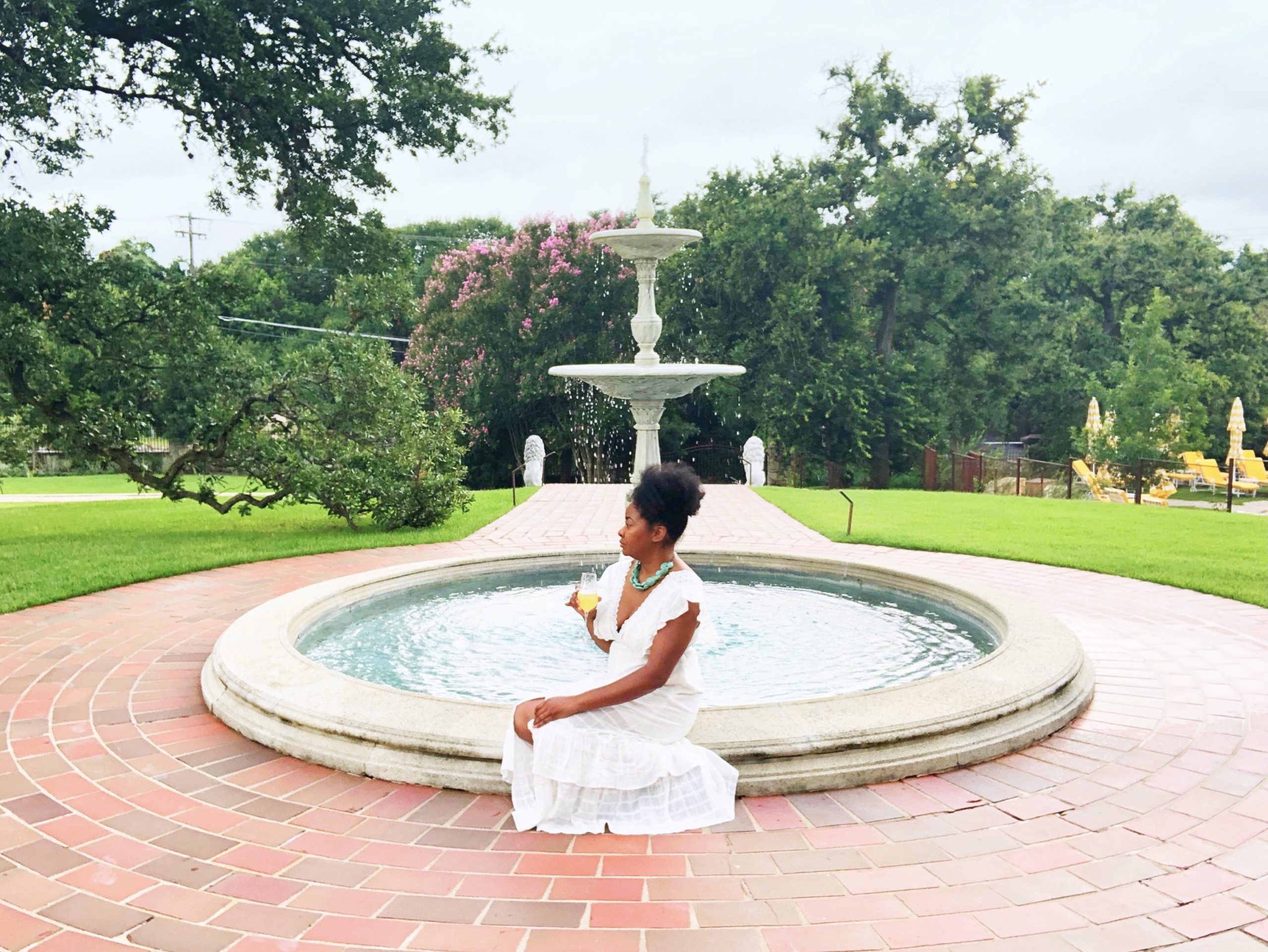 Commodore Perry Estate: A Texas Getaway
During the long weekend for July 4th, we were able to have an overnight staycation at the Commodore Perry Estate here in Austin, TX, and I can't wait to tell you all about it! It ended up being a rainy day, but we were still able to get the full experience, minus the pool. So, keep reading to find out more about this local treasure that feels like you're in another country.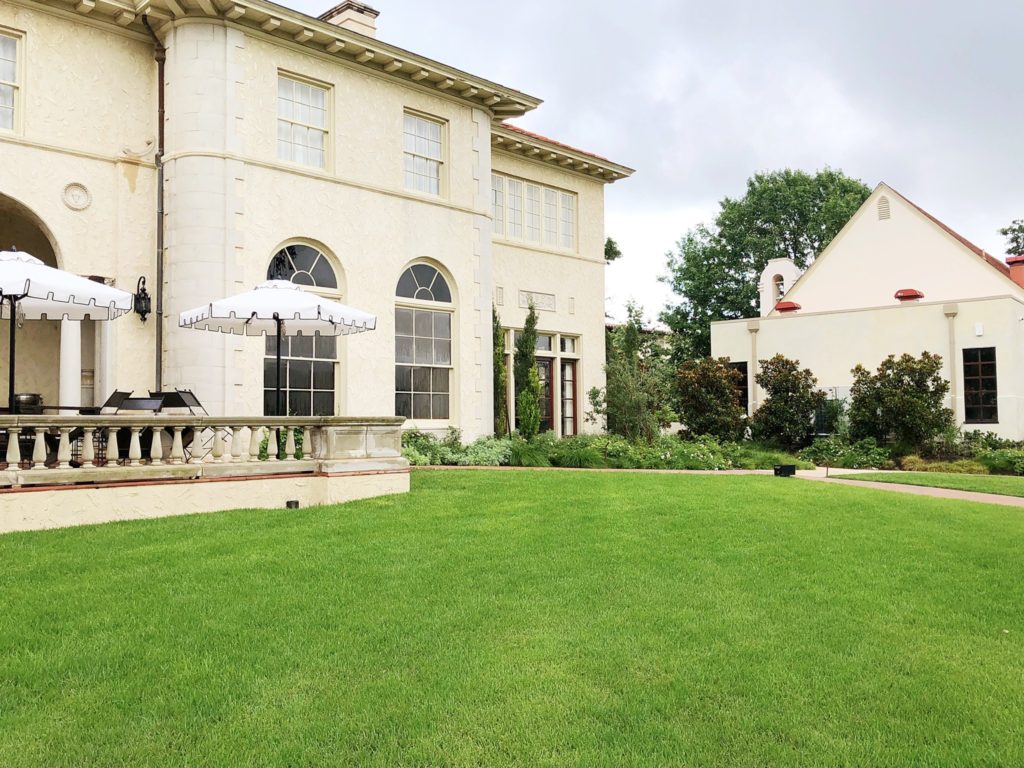 Quick Backstory
Commodore Perry Estate has been several things through the years, mostly schools and learning centers, but it was originally the home of Edgar Howard "Commodore" Perry and his wife, Lutie Perry. They built the estate in 1928 during the Roaring 20's and held some of the best social events in Austin. It's since been listed as a historic landmark and has had several additions and renovations.
The current owners decided to restore the estate to its original glory, while also adding a few more modern conveniences. Commodore Perry Estate is now a private retreat in the middle of Austin, with Mediterranean-style design, 5 star dining, and Texas hospitality.
A Tale of Two Guests
William and I arrived separately, and I made it there first So, at my arrival, I was welcomed by valet with an umbrella because it was raining off an on all day. I was guided to the front desk to check in, and my bags were taken to our room.
The host for the day took me to my room, gave me a brief history and rundown of the estate, and made me a welcome cocktail. I had already informed him that William would be coming soon. So he told me how to make William's drink for when he arrived. After the host left, I realized I didn't ask the bellhop to bring my laptop up, which was in the trunk of my car. So I called William and asked if he could get it when he arrived.
So now, William is knocking on the door. I let him in and gave him a tour of the room. I made his drink and asked him what he thought so far. This is when it got interesting.
He parked across the street, where guests are suggested to park if they don't want the valet service. So, as he walked up the estate driveway, he wasn't acknowledged. Since no one acknowledged him, he went to the mansion instead of the inn, where the guest rooms are. The hostess at the mansion informed him where the inn was. So he walked back across to the correct building, all while in the rain and still not being acknowledged.
He also had issues getting help to get my laptop out the car. Finally, he was told where our room was, not taken there like I was.
The guest room is absolutely gorgeous! The bathroom features an open, walk in shower, a double sink vanity, and a water closet. The bedroom has a sitting area, a king size bed, a small balcony, and several other amenities. The lighting is all set to a universal dimmer but can also be operated separately.
There is a bar cart that can be customized with your preferred alcoholic beverages and spirits. That isn't complimentary though. Also, surprisingly, all the artwork and décor in the room was available for purchase.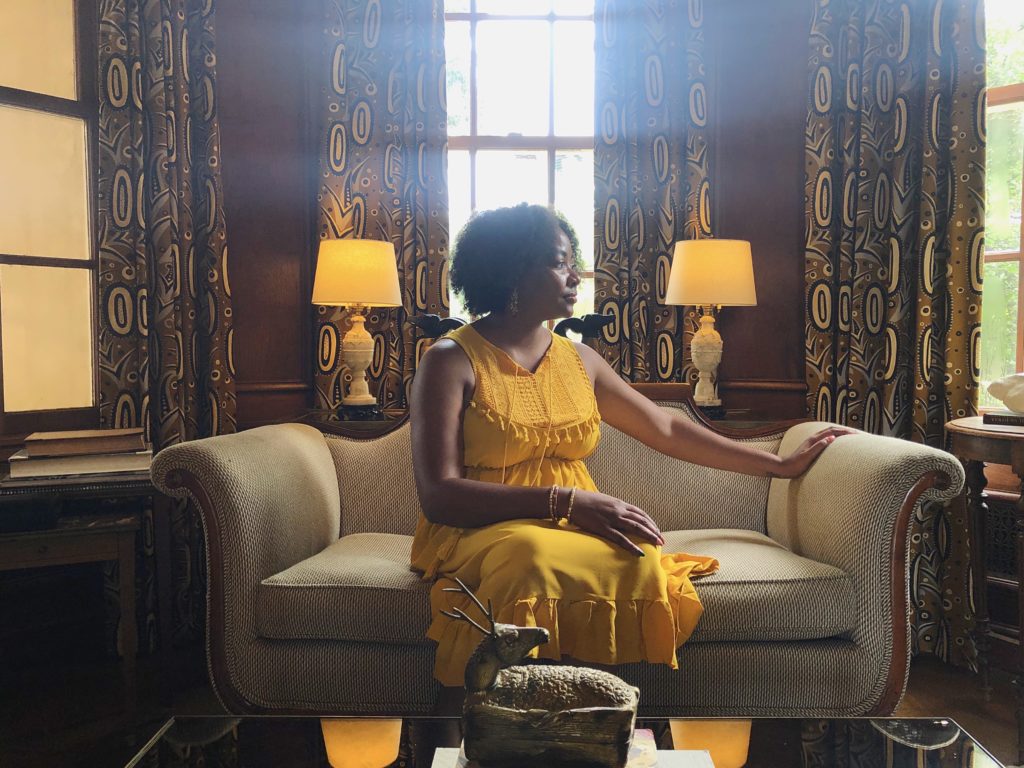 The Mansion
After checking out our room, we decided to explore the grounds, starting with the mansion. The hostess at the mansion gave us a tour and told us about each room. Each room has its own unique design. The library is pictured above. It has very deep, moody décor and would be perfect for enjoying cigars and brandy (I don't smoke cigars, but it has that vibe).
The den is a bright room with a bar in one corner and two taxidermied zebra heads above the fireplace. A punchbowl social is held there every evening, 3pm-6pm. Pre-COVID, there was a large punchbowl everyone shared, but now, each table has its own.
The solarium can be used for dining or lounging, and is beautiful. It has long, floral drapes on the multiple French doors that make the exterior walls of the room, and it still has the original floors from when the estate was built. There's an expansive patio behind the mansion, overlooking the sunken garden and swimming pool.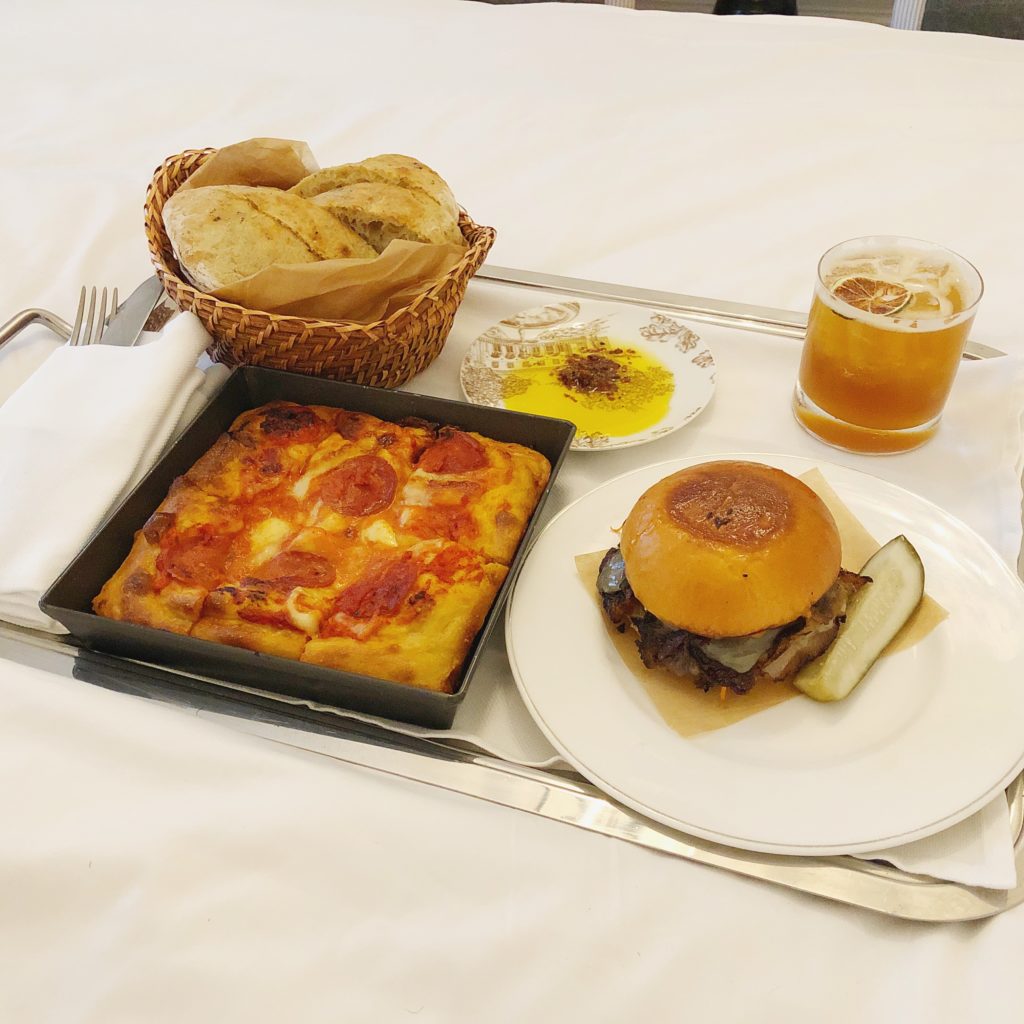 Dining
We decided to eat dinner in our room instead of going down to the dining room because of the rain. I had the brisket sandwich, and William had the Sicilian pepperoni pizza. We also had the house bread, which was highly recommended before our stay. My sandwich and the bread were very tasty and filling. The pizza, however, was very doughy and average.
Weather was a lot better the next morning. William left early for work. So I slept in then headed down for breakfast. The manager on duty was very nice and accommodating, and, of course, the dining room was beautiful as well. I had the frittata and a pineapple mimosa. After finishing breakfast, I walked through the garden a while, capturing photos, and contemplated going to the pool. I ultimately chickened out and headed back to the room to prepare for check out.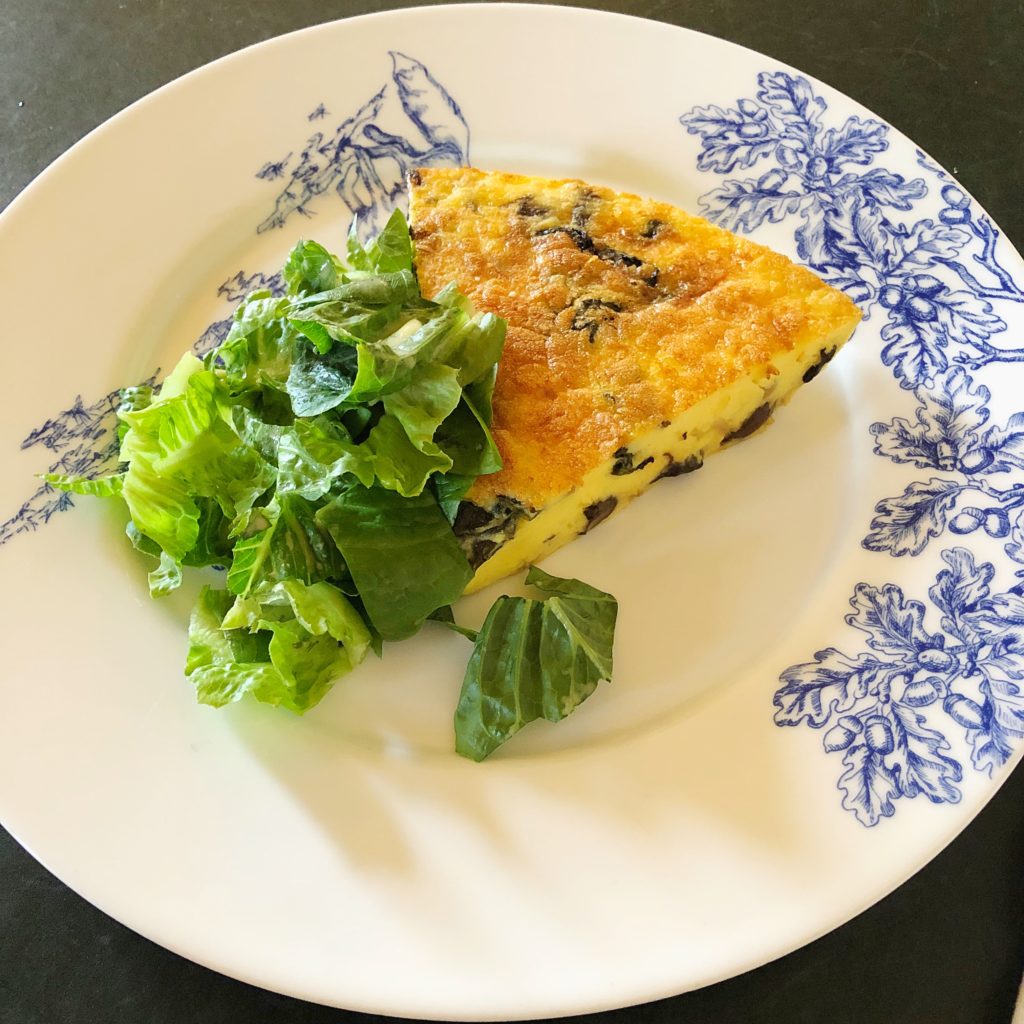 Final Thoughts
Though we had a few negative experiences at the beginning, overall, I truly enjoyed our stay. If you're missing traveling and need to feel like you're in a completely different country, I'd highly recommend staying at the Commodore Perry Estates. Also, don't be like me. Go to the pool, and enjoy its beautiful vintage style.
Something I forgot to mention is that the resort style hotel also has 2 Mercedes Benz cars available for guests to drive on a first come, first served basis. We also didn't take advantage of that benefit. I do plan on visiting again for more than one night and doing every single activity possible. So stay tuned for that!