Your Biker Gang: Austin, TX
We recently had the pleasure of experiencing e-bikes for the first time through Your Biker Gang, located near downtown Austin. They also have a location in Panama City, FL. I had heard of e-bikes before but had never been on one. The rest of the crew hadn't even heard of them. So we were all in for a real treat!
We started at the Your Biker Gang clubhouse off Cesar Chavez, took a beginner driver's ed course (which was sooo fun), and we hit the road. Word to the wise naturalistas! You will be wearing the helmets pictured. So don't show up with your hair in a high puff and headwrap like I did lol. I will also admit that crossing the first street kind of scared me, even though we had the light and the right of way. I've just always been afraid to cross streets lol. Our first stop was near the Lamar and 15th St. intersection.
We got off, checked out the amazing murals on both sides of the street, and had our first photo op. Since the bikes are motorized and you ride them in the street, no mobile device usage is allowed while operating them. We took a group pic in front of a mural on the side of a building. Then we did some individual exploring. The mural below is by Rex Hamilton. Click his name to check out his amazing work on Instagram.
After our photo op, we were back on the road. We made our way to Auditorium Shores and Butler Park, where we learned some architectural history about downtown. We also learned that the sidewalk path near the Stevie Ray Vaughan statue creates the shape pf a guitar.. I don't want to give away too much in case you take the same tour path as us. That way you'll still be surprised at all the hidden gems and history in good ole Austin.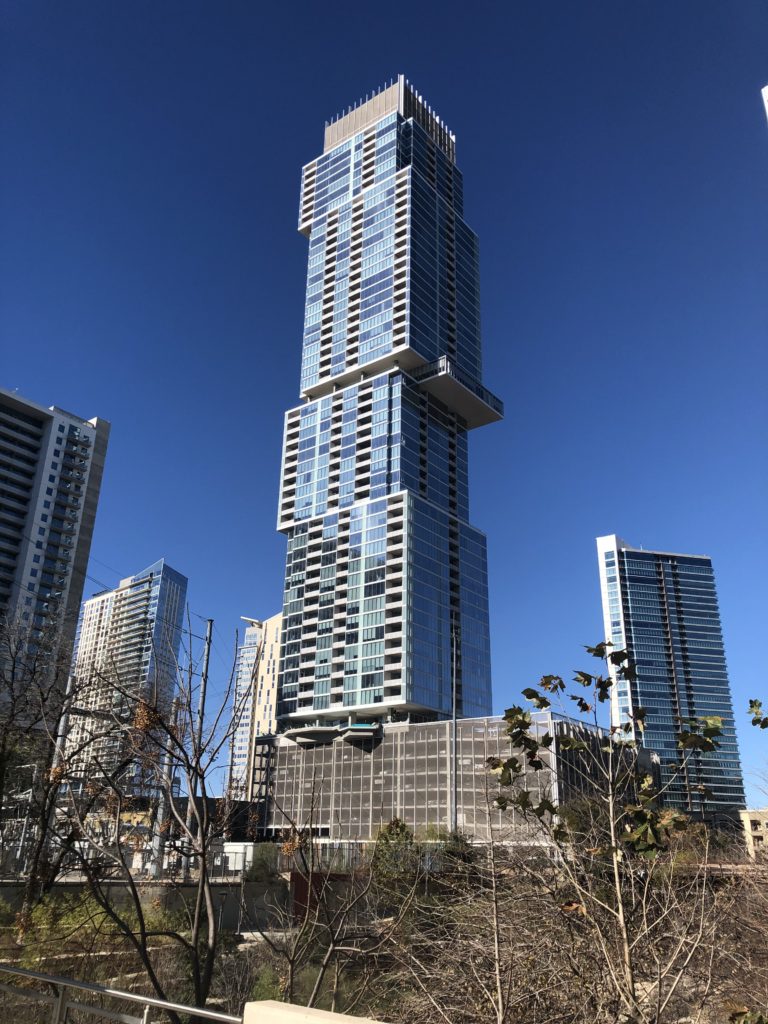 After learning more about downtown, we headed to 2nd and Brazos to check out the Tau Ceti mural by Josef Kristofoletti. I actually had a photoshoot last year on the roof of the garage this mural is painted on, but that's neither here nor there. By the time we made it to the Tau Ceti mural, we were a full blown biker gang. We had the e-biker skills locked down and were thoroughly enjoying the ride!
At the mural, we learned that Tau Ceti is a star in the constellation Cetus, about 12 light years away. The star is very similar to our sun, but is only 78% of the sun's mass. The mural imitates what it would be like if the sunlight reflected off the windows downtown during sunset was refracted into a spectrum. If you're there right at sunset in the Spring, you can experience just that!
So, upon leaving the Tau Ceti mural, we made the trek back towards the clubhouse, but now before making a couple more stops. We stopped in front of the Austin Proper hotel to view this pretty neat art installation down below. It was so cool seeing them in action! Thank you to the homie Derrick for the demonstration. You can see it in action on my Instagram page. (The video wouldn't upload here for me.)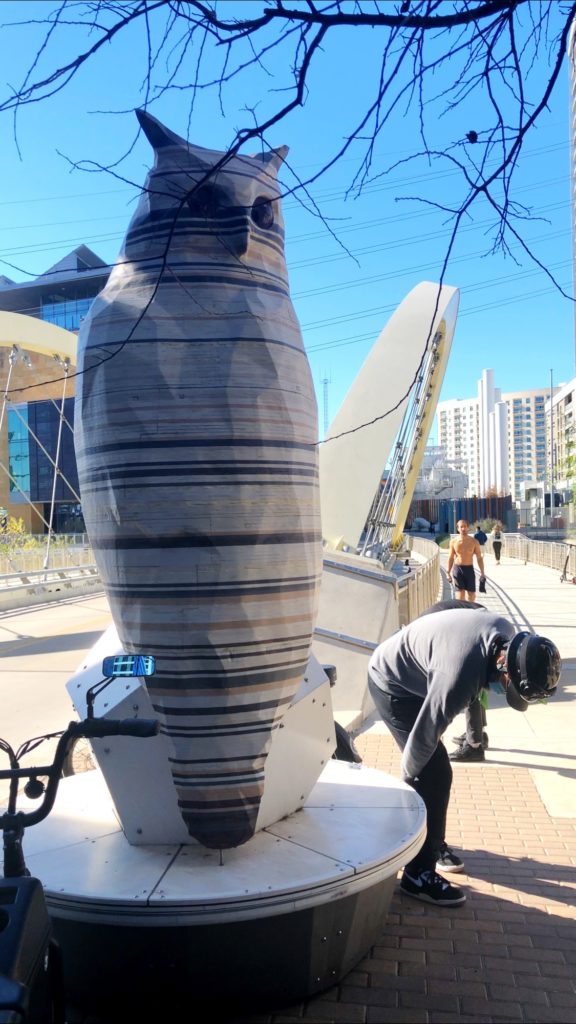 Our final stop before making it back to the clubhouse was at the Treaty Oak. This is a HUGE live oak tree said to be 500 years old. It's the last of the Council Oaks, which was a grove of trees that served as a meeting place for the Comanche and Tonkawa tribes
Tribes would meet at places like these as neutral grounds. It's said they would each bury a weapon to show they were done fighting, which is where the term "bury the hatchet" comes from. There's A LOT more history behind this tree, but again, I don't want to give too much away. So if you'd like to learn more, take the bike tour!
Thank you so much to Sweet John of Your Biker Gang for this awesome experience! We can't wait to come back to ride and learn more about this historic city.
If you're in the Austin, TX, or Panama City, FL, area, definitely book a tour, and use code ALYSENICOLE for 20% off your ride! Have any of you been e-biking before? Let me know if you have or if you'd try it.