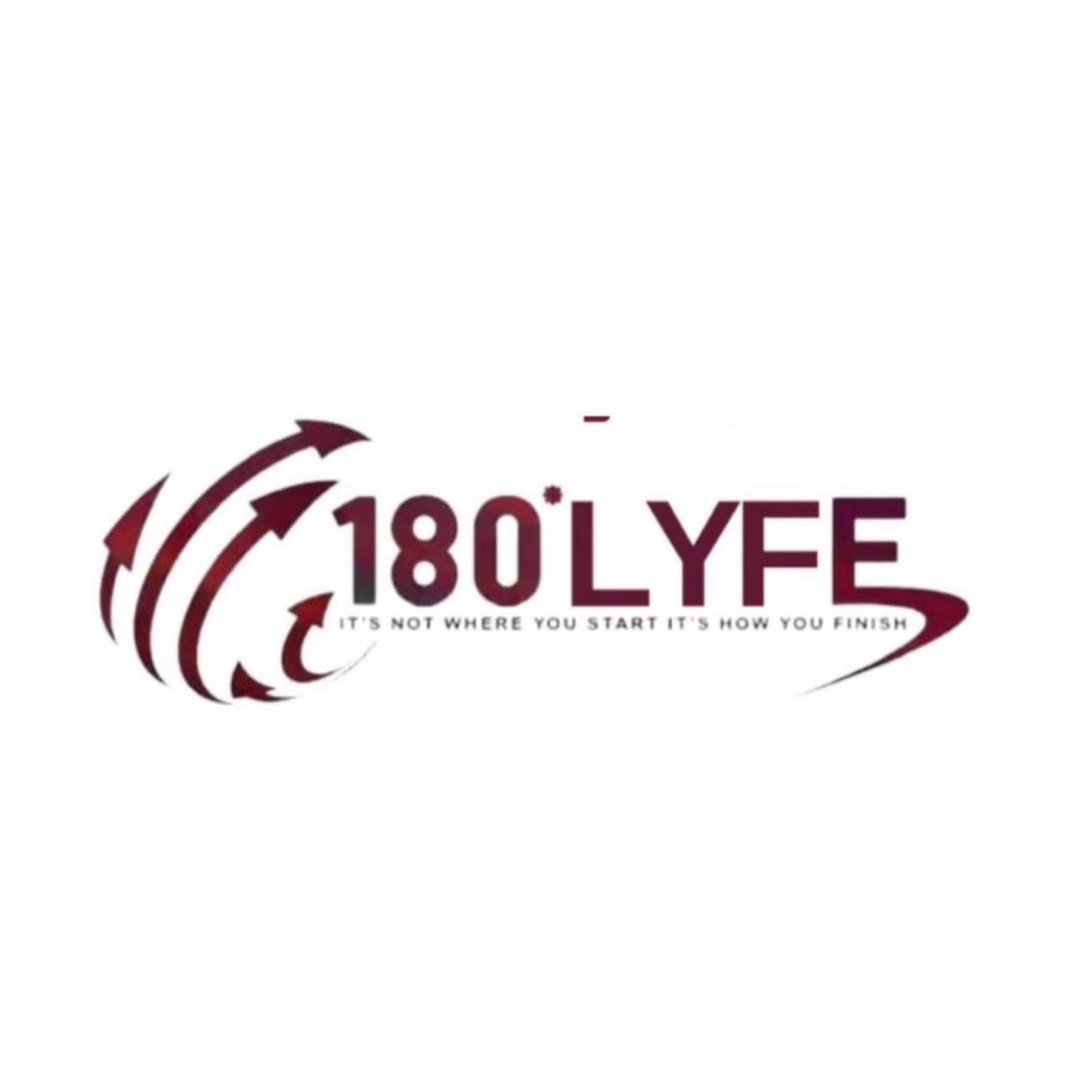 10 Questions with Archie J Jenkins, Owner of 180 Lyfe
During Black History Month, I'm interviewing Black business owners and founders to help bring more eyes to their products and services and also to celebrate them. My final interview features Archie J Jenkins, the owner of 180 Lyfe. I asked him 10 questions. Keep reading to find his answers.
How did your business come to be? What was your motivation?
My motivation comes directly from my past. In my early adult years, I was charged with a few felony convictions. During my incarceration, I began reflecting on what mattered most to me and 180 Lyfe was created. I've always been a visionary, but once I wrote the vision and made it plain, things began to shift in my life.
Giving back to others has always been a passion, but I got to a point where I decided to give back to myself. I knew in order to walk in my purpose, I had to get outside my comfort zone and truly change my mindset.
Did you face any adversities or obstacles in the beginning?
I am a creative and entrepreneur with ADHD but I've never let it define or cripple me. Also, remembering that being my true authentic self is what has gotten me this far, not faking it or being what others expected me to be. I refused to be put in a box.
Another obstacle that I've had to overcome was mistakes I've made with finances. However, I've learned from each and every one of them. When it comes to business, I believe that the key to entrepreneurship is budgeting and money management. For example, I know that just because you earn $6,000.00 one month, does not mean you go out and buy a Mercedes Benz because you may only make $1,000.00 the following month. That is the risk with entrepreneurship as a whole, nothing is guaranteed.
Did you have a support system starting out?
180 Lyfe was started from the ground up. I took my time to build/nurture relationships, grow my network, and collaborate with other business owners until I was able to stand on my own. It is my desire to be a valuable resource for the community.
What void would you like to fill in the Black community with your business?
I am a visionary, and I am passionate about helping other individuals who desire to start a business but do not know where to start. I want to inspire my community and show them that they can take a little and build a lot with the right resources.
I am also a Youth Advocate, and I am especially interested in the holistic development of our young Black men. I want to help them find their voice because I know the huge impact it can have on one's life. I would like to use motivational speaking as an outlet for 180 Lyfe to reach the masses.
How do you keep yourself motivated to keep going?
I made a commitment to myself and my dreams. A commitment that my God given gifts have laid the groundwork for. With 180 Lyfe flourishing and thriving, I've learned a lot, the most important thing is that with hard work, persistence, faith in God and prayer, all things are possible.
Who, if anyone, has inspired you during your journey?
There are many Greats that have inspired me but one person that stands out is Tyler Perry. Seeing someone that looks like me and has overcome everything from homelessness to rejection. When I learned that early on in his career, he invested his last in a stage play and no one showed up, it made me value his resilience even more. I admire anyone who eliminates the excuses and has the steadfast faith to never give up.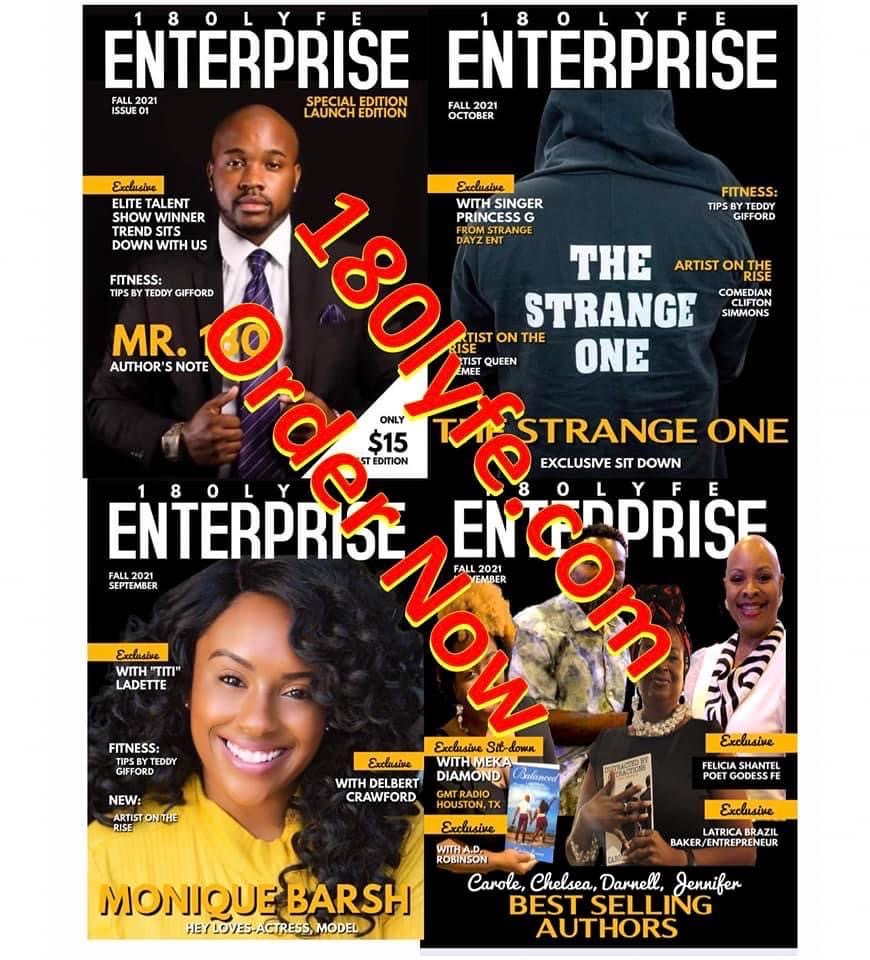 How can we, the community, help you exceed your current level?
The community can help me elevate by supporting my events and spreading the word about the 180 movement. Whatever I produce, my goal is to inspire, whether it's through my magazine, my affirmations book, or a motivational speech, I need help bringing more visibility and exposure to the 180 brand.
Do you have any announcements or good news you'd like to share?
Last year, I was awarded Entrepreneur of the Year and that really gave me some great momentum at the start of this year to maximize all of the great connections I've made the previous year. On April 9th, I am bringing the 1st Annual Creative Connections Conference to Houston, TX. This conference will truly embody the "No Creative Left Behind" motto with panel discussions, spoken word performances, networking, live music, book signings, extraordinary vendors, and more.
We hope that this conference will bring forth fruitful relationships, collaboration, and networking opportunities for everyone that is involved.
What's one piece of advice you'd give someone starting the business owner/entrepreneurial journey?
BE CONSISTENT AND SHOW UP NO MATTER WHAT!
How can we find you to give our support? What's your website and social media info?
You all can find me at www.180lyfe.com where you are able to shop, support, or leave a review. Follow me on Instagram at 180lyfe_180show. For booking inquiries, please email 180lyfe180show@gmail.com.
Thank you, Archie, for this great interview! Be sure to check out the 180 Lyfe website to see everything they have to offer!