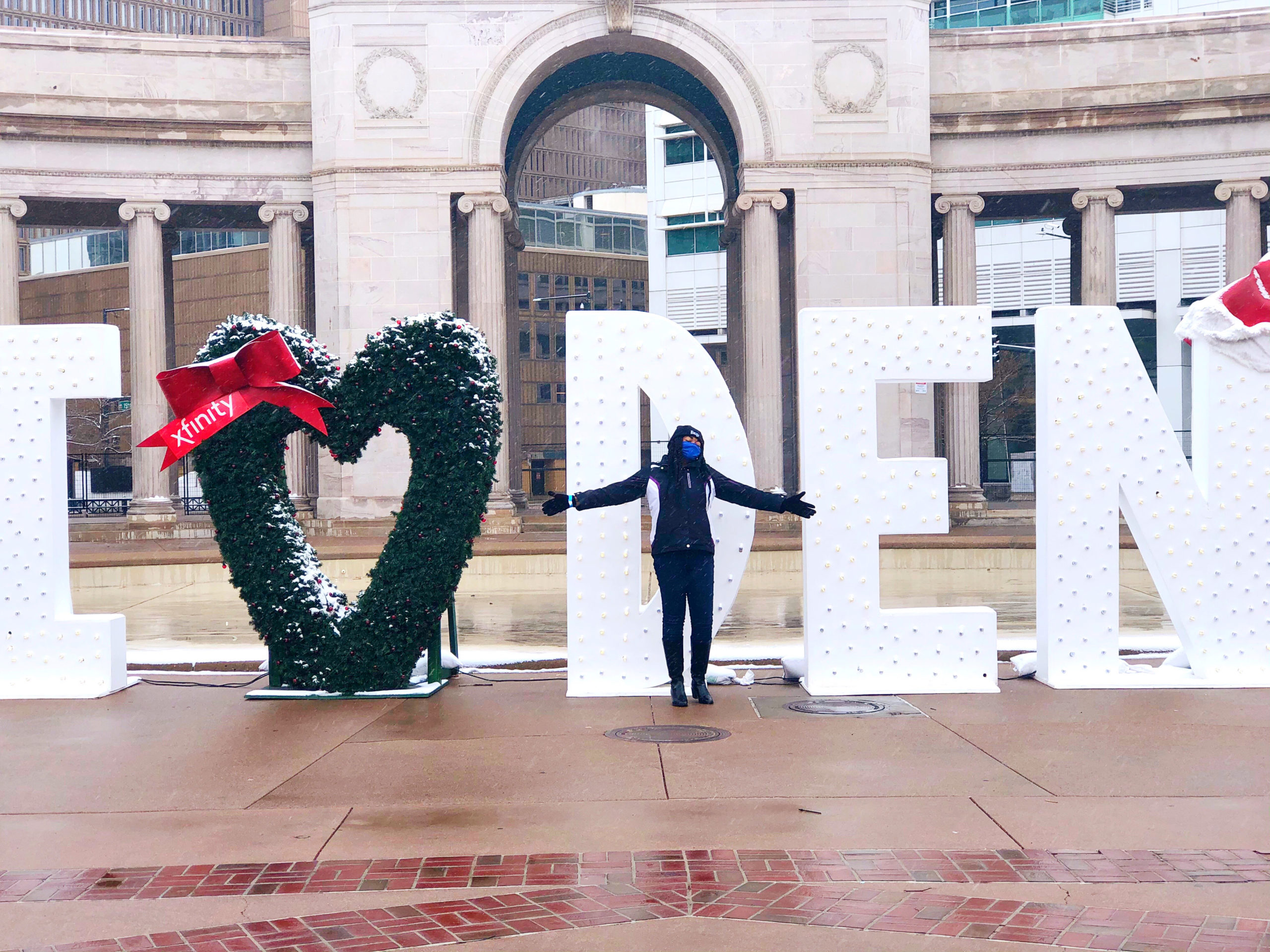 First Time in Denver
I had planned on going to Denver, CO for my birthday. It was originally a couple trip for William and me, but once "you know what" hit, that counted William out because he's considered high risk due to his asthma. So it turned into a family affair, with the addition of my friend Jennifer. Here's the story.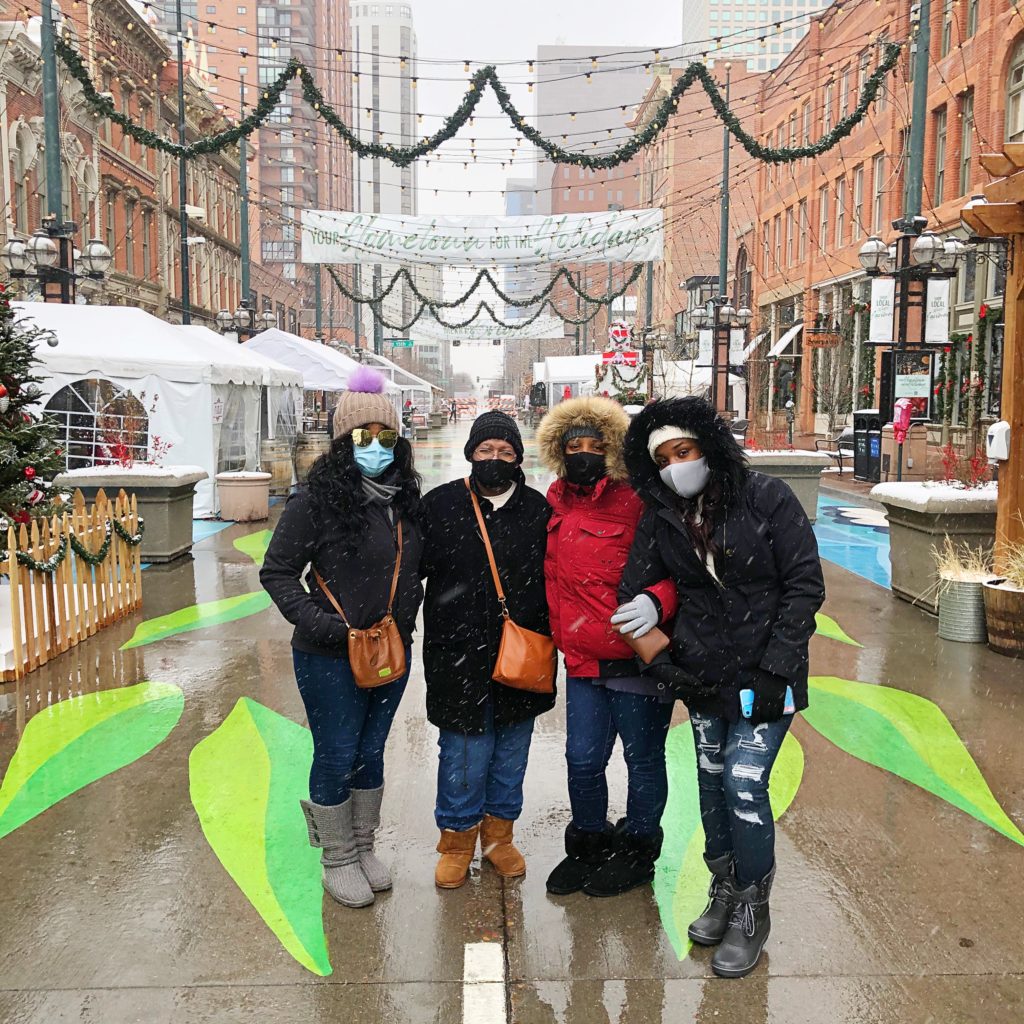 How it Started
So, we planned the trip for months, as one does. For our first day, since we were all arriving at different times, I decided to hire a private chef for that evening so we could rest up and wind down from traveling. The first chef completely ghosted me. We were conversing. All she had to do was send the invoice. Then she was nowhere to be found. So, I found her on Instagram and asked her if we were still on. I didn't hear back from her until we were back from our trip. Luckily, I went ahead and moved on. So, I found another chef, and he tried to overprice the meal for whatever reason. So, I cancelled our agreement as well.
The first day of the trip was my actual birthday, and since we were celebrating my 35th birthday, which is a milestone birthday to me, Jennifer and I flew in first class. It was my first time, and let me say, I'm in love! Click here to see how that went lol. We arrived in Denver first, but my niece, Kayla, arrived shortly after. So we waited for her so we could all drive to the Airbnb together. On the way to the house, we stopped by a dispensary. This was also a first for me, and what an experience it was! Once my sisters and other niece made it in, we had also partaken and were under the influence. So this is what happened with the food. smh
Since we were without a private chef, I just found a local restaurant that delivered and had family size dishes. Now, here's where I messed up. I ordered the food after taking the edible! So, the evening was going on, and I knew the food shouldn't have taken that long. Eventually, I decided to check the status, only to find that I had ordered it as pickup instead of delivery. Mind you, we didn't have a car, and the restaurant doesn't deliver themselves. It's actually through Doordash. So, I'm freaking out now. I called the restaurant and let them know, and together we came up with a solution. Uber has a new service called Uber Pickup, where they literally pick things up and bring them to you. So, we finally received the food, and it was surprisingly still hot! Night saved! As far as the rest of the night, I ended up crashing around 8pm. Happy birthday to me. lol
Hitting the Town
Now, it's Friday, day 2, and we're starting our activities. We headed downtown to Larimer Square, but sadly it was closed. So we walked over to 16th Street to check out the 16th Street Mall. I'm not sure if Larimer Square was closed because we were too early, because of the snow, or due to the lockdown that started back the week of our trip. All during our trek, there was a slight blizzard (to us) taking place. We couldn't wait to get to Denver and experience the snow until we got to Denver and experienced the snow. It was basically like walking in the rain. lol
 So, during our journey, we made it to Angelo's Taverna, where we had lunch in a greenhouse. The greenhouses are part of their solution to outdoor dining due to COVID restrictions. It was a really cool experience, besides it being pretty cold inside. We started with oysters. Then I ordered a huge calzone with sausage and bell peppers. After dinner, our server brought me a cannoli for my birthday.  Everything was delicious!
We had so many plans, like visiting Miracle at Larimer Square, a Christmas themed pop up bar. There's one in Austin during the holidays too, but we never make it. We were also supposed to go ice skating downtown. While neither of those happened, we did ride the free 16th Street shuttle to the State Capitol and stumbled upon a German Christmas market in the Civic Center Park called the Christkindl Market. Each vendor was set up in a cedar booth that resembled a log cabin. We had some delicious hot chocolate and Russian style crepes from Blinchiki, one of the food vendors on site. If you're in Denver in December, please visit this market. It's like you're in another place and time.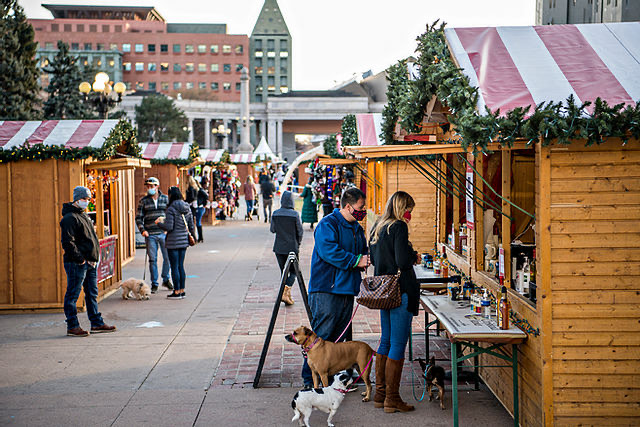 The last details given were from Friday and Saturday. At this point, the whole trip has become one big day because Saturday evening, my niece received some news that would completely change and outweigh everything. At around 5pm, mountain time, my niece received a call that her daughter was in a terrible car accident and had to have emergency surgery, among other things. Of course, this meant we spent the rest of the trip making sure she'd be ok. It was a long night, but our baby girl pulled through. Two months later, she's still on the road to recovery, but she's doing so good!
I'm sorry to end the story this way, but that's how the trip ended. Everyone else's flights left early in the morning. So, when I got up, they were already gone. I cleaned up, took a few pics (that were all later deleted), and headed to the airport. I did treat myself to some expensive airport restaurant food since I got there early. Then I met up with Jennifer, and we came back home. I will say that I plan to return to Denver when it's safer and warmer so I can get a better experience of the Mile High City. Have you ever been there? If so, do you have any recommendations for when I revisit?