10 Questions with Majestic Adult Living Home Agency
Welcome back to the next interview from my 10 Questions series, where I interview Back owned businesses at different stages in their career. Today, I'm asking Aries Maxwell, owner of Majestic Adult Living Home Agency the same 10 questions. These are her answers.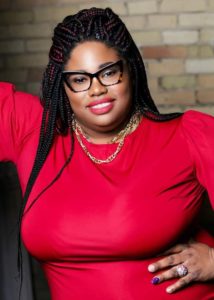 1. What is your business, and how did it come to be?
my business name is Majestic Adult Living Home Agency. We are a residential in-home care, adult family home agency provider that provides 24 hour supervision, medication, administration, transportation service, respite care, etc, in Milwaukee, WI.
My business was inspired by my grandmother and mother, brother, and niece. My grandmother passed in 2015. She has always been known as a person to put a smile on someone's face while dealing with her own challenges. When I was growing up, as a teenager, my grandmother lived with us. We used to see her talking to herself, but didn't fully understand what was wrong with her, but we loved her anyway. Later we found out that she had schizophrenia and dementia, a mental health disorder. We didn't know what mental illness was or even talk about it in our home. We just lived with it and loved on her despite her condition, and she loved on us back.
Another person who inspired me was my brother, who was born with cerebral palsy and a developmental disability, and his fight to not allow his disability determine his limits to living his best life. Lastly was learning my niece was born with a hearing impairment and watching her grow up as she excelled in school and listening to her plan her future. She has inspired me to understand how important it is to develop an environment where people need to feel love and acceptance from others whether it's a mental illness, a developmental, or physical disability. They are still people who have learned to do things differently.
2. What's your proudest moment so far?
My proudest moment when one of my resident thank me for being apart her life.
3. Do you notice any specific struggles or issues due to your business being Black owned?
Yes, financing and resources.
4. Who would benefit most from your business?
Families who are looking for a place for their grandmother, brother, aunt, uncle or child, also a Social Worker or Case manager who is looking to place someone into a good home.
5. Do you have someone you look up to in the professional world? If so, who and why?
Tyra Banks, because of her poise and business savvy and modeling. Also, Oprah Winfrey because of her heart for philanthropy.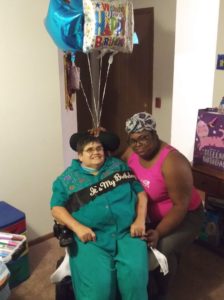 6. Since it's Black History Month, what Black icon do you relate to most, be it a civil rights leader, celebrity, etc.?
I want to say Oprah Winfrey and Michelle Obama.
7. What's your next goal for your business?
Our next goal is to open 3 more homes within the next year to service more residents. Our long-term goal is to expand to other states, like Texas, Michigan, Georgia just to name a few. Our ultimate goal is to expand across the border to Ghana, Africa, where we plan on building our school and homes for women and children.
8. What's your most popular service?
Personal Care Service and Pet therapy
9. What's one non-monetary way someone could support your business right now?
Send referrals or like our social media pages on facebook and instagram to stay updated on what we are doing.
10. How can we reach you to work with you?
You can reach me at 414-253-6355 or you can visit us at our website www.majesticlivinghomeagency.com
I would like to thank Aries for participating in this series and for the great work she does. Thank you all for reading and getting to know Aries and her story. If you're in the Milwaukee area and are in need of her services, please contact her.